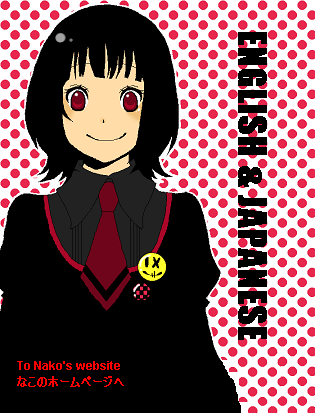 Nako's WEBSITES
Please click below to enter into my website!
   
Hi Japanese friends and peoples from other countries!
How are you getting along with English & Japanese? I do hope that this website would be one of nice places for someone making an effort to improve English and having interest in Japanese culture. I would be more than happy to be of service to you ♪
Please enjoy a pleasant time together with me!!
  
(^_-)-☆ 下記をクリックしてお入りください。
現在、英語力を向上しようと努力をしている方々、日本文化に興味がある外人さんのお役に立てれば嬉しいです♪
Nako's Websites
Today's 英字新聞 翻訳、解説
英字新聞をすらすらと読めるようになりたい!
Please click to enter!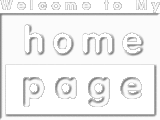 .....Today's My Diary
Iraq poll hit by deadly attacks;

As I worried, Iraq poll had seized...now I got its news with disappointing.
My Twitter
https://twitter.com/JunichiKawagoe/status/10125382967
*** Japan Times E-mail News Service ***
__________ Monday, March 8, 2010 ________________
TODAY'S TOP STORIES
=========================
[NATIONAL NEWS]
Cabinet polling at record-low 36.3%
The public approval rating of Prime Minister Yukio Hatoyama's Cabinet slumps to 36.3 percent in the latest poll -- the lowest since it was formed in September.
[MORE] ->
http://search.japantimes.co.jp/mail/nn20100308a1.html
---
[NATIONAL NEWS]
Foreigners rally over job security
Hundreds of foreign and Japanese people hold a rally in Tokyo's Hibiya Park to demand better working conditions and job benefits for foreign residents.
[MORE] ->
http://search.japantimes.co.jp/mail/nn20100308a2.html
---
[NATIONAL NEWS]
Lenders to cut off homemakers
Tighter financial regulations this summer will likely prompt major consumer lenders to deny loans to housewives and male homemakers who lack independent income.
[MORE] ->
http://search.japantimes.co.jp/mail/nn20100308a3.html
【今日は何の日】3月8日
---
国際婦人デー、みつばちの日(全日本蜂蜜共同組合、日本養蜂はちみつ協会)、
米の日(毎月)

▲文武天皇が初めて度量衡を定めて天下に公布(702)
▲ルイ14世の絶対王政、スタート(1661)
▲エトナ火山大噴火(1669)
▲東大寺大仏殿の再建。大仏の開眼供養(1692)
▲東京駿河台にロシア正教のニコライ堂が完成(1891)
▲ニューヨークで初の婦人デモ(1908)
▲ロシア革命、はじまる(1917)
▲第10回党大会でレーニンの新経済政策採択(1921)
▲忠犬ハチ公、帰らぬ主人を十年待ち続け死ぬ。20歳(1935)
▲大相撲、初の大阪場所開催(1953)
▲日米相互防衛援助協定(MSA)調印(1954)

誕生:松井須磨子(女優1886) 水上勉(作家1919) 水木しげる(漫画家1922)
   高木ブー(タレント1939) 宮尾すすむ(タレント1940)
   はらたいら(漫画家1943) 篠ひろこ(女優1948) 鮎川いずみ(女優1951)
   佳那晃子(女優1956) 平松愛理(歌手1964) 
   桜井和寿[Mr.Children](ミュージシャン1970)
   
誕生花:栗の花 (Castanea)   花言葉:真心
---
<松下幸之助一日一話>
PHP研究所編
利は元にあり
昔から「利は元にあり」という言葉があります。これは利益は上手な仕入れから生まれてくるということだと思いま す。まずよい品を仕入れる。しかもできるだけ有利に適正な値で買う。そこから利益が生まれてくる。それを「利は元にあり」と言ったのでしょうが、実際、仕 入れはきわめて大事です。ところが、この「利は元にあり」ということを、ともすれば単に安く買い叩けばよいというように解釈する人があるようです。しか し、決してそうではなく、仕入先を、品物を買って下さるお得意先と同じように大切にしていくことが肝要だと思います。そういう気持がないと、結局は商売は 繁昌しないと言えましょう。

スポンサーサイト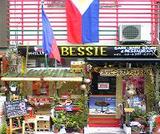 Monday, March 8, 2010
( Weather )  Fine
( wind )  Strong
(Temperature )  Terribly cold
======================
【Today's task finished】
Houseworks
Sweeping inside shop
Watering the road faced the shop and plant pots
Tending the shop
Doing the dishes
Taking Kiyoshi to nursery school
Etc.
To Kinkos for lily's new shop's signboards
And other my own tasks or jobs
Bessie:
Fetching Kiyoshi out of nursery school
Buying materials for cooking
Cooking
Delivery to Philippine consul and others
Working for evening shift part-time job Shinobu
----------------------
【Today's business hours: Usual opening 11am-9pm Currently open 7 days a week】
Today's Open: Have been opening all through the night - Junichi
Today's Close: Open all night - Junichi
The time temporally closed today: Around 11:30am to 1:30pm for the period we were at Philippine consul for delivery
----------------------
【Today's incident】
----------------------
【Private incident】
Went to the Philippine consul by bicycle to meet Bessie after missing the Kinkos
----------------------

【Today's self-reflection】
======================
【Tomorrow's plan】
To hand over the signboard to Mrs. Lily
Routine work
Etc.
======================
【Note】
======================
【Rest】
●Drinking Inside: 1canned beer
●Drinking Outside: Not done
| | | | |
| --- | --- | --- | --- |
| Shop Name | Spending | No. of Liquor | Alone or not |
| Nanbaya | 550 yen | 1 big bottle beer | Alone |
| Total | 550 yen | 1 big bottle beer | ---------------- |
●D: 300 Yen

About NHK WORLD
An NHK poll shows that approval for the Cabinet of Prime Minister Yukio Hatoyama has fallen to 38 percent, a drop of 9 percentage points from February. The disapproval rating has grown to 50 percent, an increase of 8 percentage points.
NHK surveyed 1,706 men and women aged 20 or above over 3 days from Friday last week. 1,104 people, or 65 percent, responded.
Of those who approve of the cabinet, 54 percent said it seems better than other cabinets, and 16 percent said they support it because is formed by the party they support.
39 percent of respondents who disapprove of the cabinet cited its lack of ability to take action, while 32 percent said they have no hope that its policies will work.
Asked what they expect most from the Hatoyama cabinet, 25 percent said social security measures, including pensions and medical care. 22 percent said elimination of wasteful tax spending, and 18 percent said measures for economic pump priming and employment.
On the political funds scandal surrounding the main governing Democratic Party's Secretary General Ichiro Ozawa, 75 percent of respondents said Ozawa needs to explain himself in the Diet. 10 percent said he does not need to do that, and 13 percent were undecided.
Asked about Ozawa's course of action, 60 percent said he should resign from his post of party secretary general, while 11 percent said he need not resign. 27 percent were undecided.
When asked whether they believed the prime minister's assertion that he had no knowledge of the accounting irregularities by his former secretary, only one percent of respondents said they were fully convinced. 14 percent said they were convinced to a certain extent. 31 percent said they were mainly not convinced, and 49 percent said they were not convinced at all.
2010/03/08 21:53(JST)
(JST: UTC+9hrs.)
Iraqi voters are casting ballots in a parliamentary election under tight security with 325 seats up for grabs.
More than 500,000 soldiers and police officers have been deployed nationwide as a series of terrorist attacks on polling stations and police were reported ahead of the Sunday poll.
Iraqi police say there have been 3 bombing incidents in the capital, Baghdad, killing 5 and wounding 16.
No major terrorist attack has been reported so far.
The United States plans to begin a pullout of its combat troops, with total withdrawal finishing by the end of next year, if the election concludes without problems.
The election will allow Iraqis to choose a new government that will address the issues of security and the rebuilding effort after the withdrawal of US forces.
The election is contested among Shia Prime Minister Nuri al-Maliki's State of Law bloc, the secular group Iraqiya that includes minority Sunnis, and the Iraqi National Alliance led by conservative Shia Islamists.
Vote counting will start immediately after the end of balloting, but it is believed that it will take at least several days to announce the result.
2010/03/07 15:40(JST)
(JST: UTC+9hrs.)
A man who marries a woman to educate her falls a victim to the same fallacy as the woman who marries a man to reform him.
女を教育してやろうと思って結婚する男も、また、男をよくしてやろうと思って結婚する女も共に、両者同じ間違いの犠牲者になるんです。
Elbert Hubbard ( エルバート・ハバード : 1856-1915 )
アメリカの著述家・雑誌編集者
*Peg is pregnant.
(pregnant: 妊娠している)
ペグは妊娠しています。
ただしこれはあまりにもストレートな言い方なので
*Peg is expecting [a baby(child)].
(口語では[ ]部分を省略)
が使われます。
(日本語で「おめでた」と、遠回しに言うのと同じ)
pregnancy: 妊娠
an expectant mother: 妊婦